What is Discover Summer Academy?
Discover Summer Academy is a week-long event where high-school students can learn from tutors who have studied at well-known universities all around the world and are eager to share their passion. Discover Summer Academy offers a wide range of courses rich in experiments, discussions, and simulations. Participants can then explore fields which they simply find fascinating or fields that they consider for their future studies.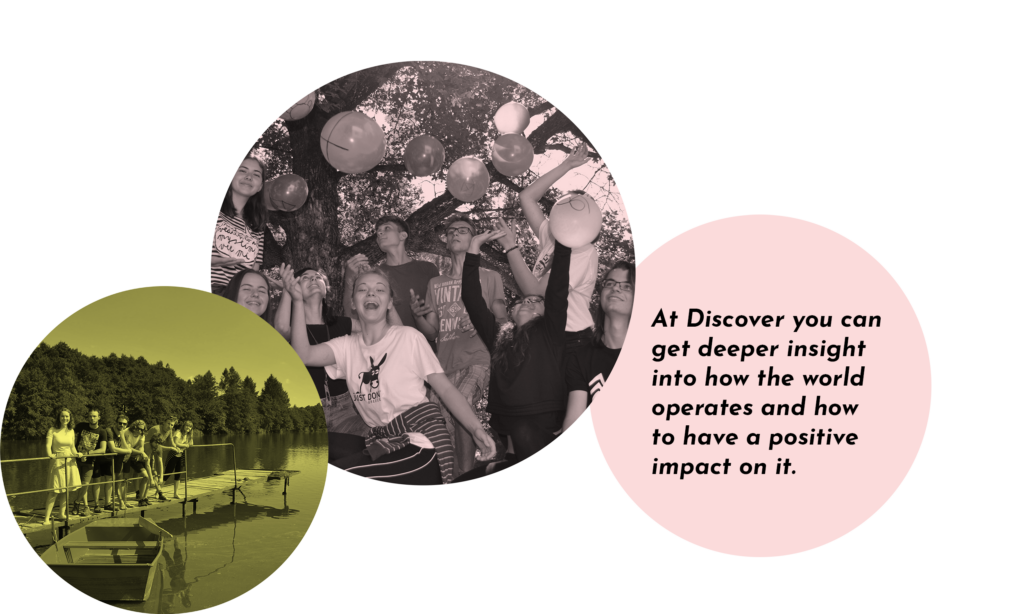 A DAY AT DISCOVER SUMMER ACADEMY
In the morning you will attend two courses of your choice, ranging from biology and law, through to robotics or quantum physics, to dance and photography. Do you want to know whether humans can erase memories? Or if the government could technically torture its citizens? Simply pick your course.
In the afternoon, workshops will broaden your horizons and sports and evening activities will help you relax. You can explore famous psychological experiments, debate about feminism or racism, play frisbee or volleyball, sing at the campfire, and explore summer sky constellations. Interesting people and stimulating conversations will make Discover Summer Academy the best week of your summer!
It is important for us that every curious student can participate in Discover Summer Academy, regardless of their social background. Take a look at our scholarship opportunities.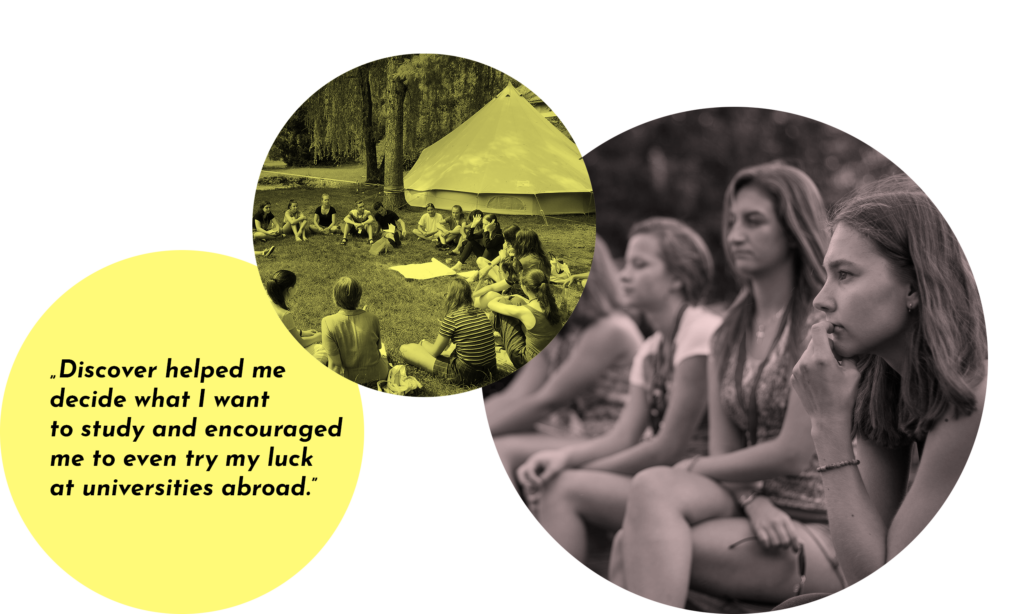 We want Discover Summer Academy to be accessible to everyone, know matter his or her financial circumstances. No one should be prevented from joining our community just because the student fee might be a barrier for him/her. That is why we offer fee reductions tailored to individual needs.
The base student fee for 2023 is 290 EUR. If this number is too high for your family to pay, you are eligible for a scholarship. The scholarship request is part of the student application form. You will need to describe your family situation and reasons for requesting the fee reduction (all of which will be kept confidential). Reduced student fees range between 0 and 260 EUR.