Improvisation skills are an important component of any creative person, while psychologists claim that the more a person is able to experience different emotions, the more fun their life is. Since becoming a professional actor in a week would be impossible, this course is primarily aimed at developing your personality and self-confidence, and contributing to your knowledge of your self and inner world.
Acting classes are rarely boring and usually very active. In this course, we will focus on psychological factors that affect your inner state and sense of your capabilities, learning to work in a team and react to a partner through roleplay. We will pay special attention to exercises that develop your attention and reaction speed—something that will certainly be useful in life—and checking and developing your emotional scale.
Sessions during the week will focus on:
• Acting skills—practical methods of work.
• Speech technique—breathing, articulation, vocal delivery and diction.
• Improvisation—action; stage task; conflict; struggle.
• Directing—creating a "new" character.
• Public speaking—confidence, gentle persuasiveness and getting your point across.
At the end of the course, students will learn more about their potential, improve their articulation skills, practice their plastic skills and improve their public speaking skills. No additional acting skills are needed to join the course, just be yourself.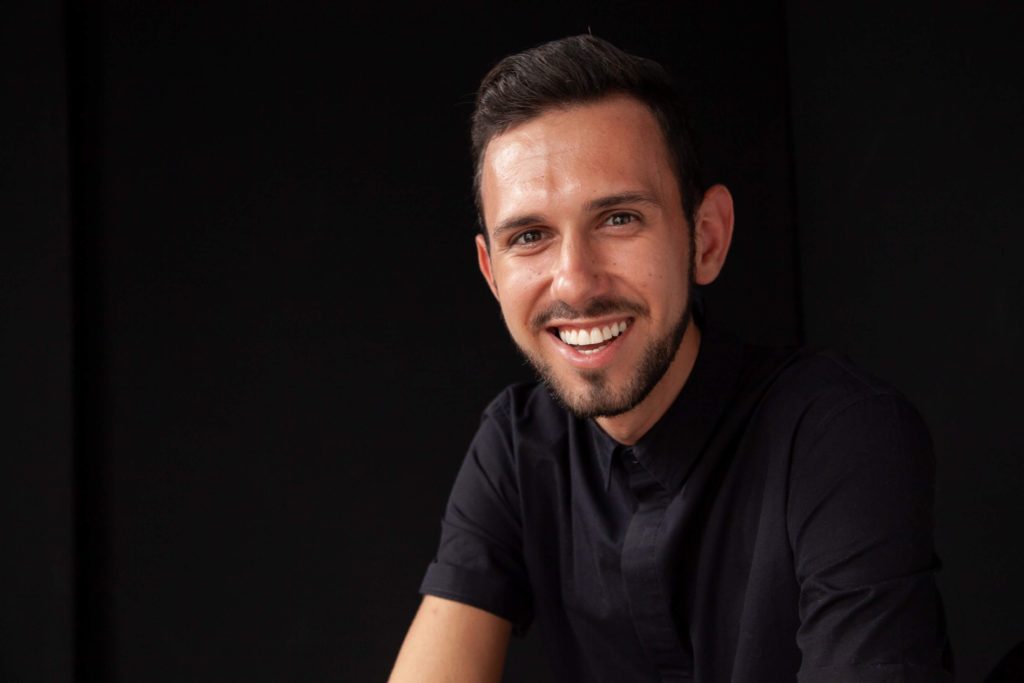 Petro Rusanienko received a B.A. followed by an M.A. (with honors) from Kiev National University Theater's Faculty of Cinema and Television of Karpenko-Kary with a specialty in TV and cinema acting. Throughout his acting career, Petro has appeared in roughly 100 cinematic and theatrical works, including performances at the most popular theatres in Kiev. One of the most popular projects in Ukraine according to a jury of independent theatrical works, Petro's project, How to Steal a Horse?, explored Roma pogroms in Ukraine and evolved into a play that was written, directed and performed by Petro. With the support of the Renaissance Foundation, Petro founded the production studio SightFilm Production; in 2017, he made a short film entitled, Pamyataty (Remember), which depicts the topic of Roma genocide during World War II. He presented this film in Hungary, Poland, Belgium, Ukraine and Germany. His second film discussing the rights of Roma girls, Till the Fire Burns, was shot in 2018 and soon followed by another video exposing discrimination against Roma at universities and institutions. This year Petro had the leading role in the film, Chacho, a portrayal of LGBT Roma that won in the Odessa International Film Festival. Due to Petro's interest in the Roma community, he has organized the Roma Youth Forum, Ukraine's largest cultural event for the Roma, for the past two years and was awarded the Roma Pride Award for his contribution to Roma culture in Ukraine.