We spend nearly 30 percent of our lives sleeping and yet we sometimes forget to give it adequate attention, in our personal lives, when meeting demands of the professional world and even in research and policy settings. In this course we would explore why sleep is the topic of the upcoming year as we are setting ourselves for a mental health epidemic.
This course would encompass sleep from neuroscientific/medical, behavioral/psychological , societal and economic/ corporate approaches. This course is for anyone who sleeps regularly and perhaps wishes to learn more about sleep hygiene and current trends in sleep research and what kind of investments are companies willing to make for a better sleep of their employees. Would be great if you have interest in biology, psychology, decision-making sciences, but we will have you covered and introduce all the essential knowledge. We will explore topics; Sleep 101 (personality, health, society, evolution of sleep, what happens in the body, etc.), Sleep hormones and cognition (regulation, decision making, what happens in the brain, etc.), The current research (introduction to scientific research, what can we learn from sleep studies and medication, designing a small-scale study), The business of sleep (corporate environment, risk groups, etc.). You will also have a final assignment, in the form of a business pitch to sell your idea for a new research, start-up or article.
We will explore the science behind sleep and why it's more relevant than ever, including some research and business skills.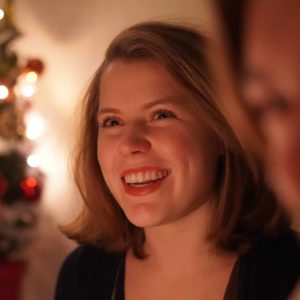 Monika is a graduate student of Sleep Medicine at Oxford University and Clinical Psychology at Utrecht University. She currently works as junior psychologist and researcher at a Bipolar psychiatric clinic in the Netherlands. She occasionally teaches yoga, gives online therapy in Cognitive Behavioral therapy, is an abortion activist, volunteers for the UWC movement in the Netherlands, Czechia and Slovenia and has a boring IT job that gives her a nice side-income. In her spare time, she loves reading, being outdoors and physically active. Monika is originally from Prague, but now has been living in the Netherlands for the past six years, but is unsure about her next residence destination, as she is graduating this year and will be heading off to full-time work life.