Neuroscience of Stress and Neurodiversity
Your breath thickens, your senses become sharper, and your palms start to sweat. All of us probably know what stress feels like, but did you know what effects stress can have on your brain development or your behaviour? Especially after the pandemic, our brains had to suddenly deal with new types of stressors such as social isolation or long hours spent on countless zoom meetings. In this course, we will discuss what effects short- and long- term stress can have on our brain development and what different types of stressors can do to our neuronal connections. We will discuss human as well as animal research studies, study brain anatomy from 3D models, and learn about the links between stress and mental health conditions such as depression, anxiety, and PTSD.
Furthermore, in the second part of the course we will discuss the term Neurodiversity and how it links to ADHD, dyslexia, or Autism Spectrum Disorders. We will not only delve into the most recent neuroscientific research but also learn about the historical and social context of the notion that there is no singular correct way of thinking, learning, or behaving and how differences should not be stereotypically viewed as deficits in our society.
This course is for everyone who is passionate about science and wants to better understand the amazing underpinnings of our brains, but also wants to learn more about related topics such as history of science, education, economy, sociology, or sexism still sometimes present in current scientific research.
In this course, we will conduct couple of neuroexperiments and together we will analyze some important literature in the field of Neuroscience. You don't need any prior scientific knowledge – I will teach you everything you need to know about neuroscience in this course.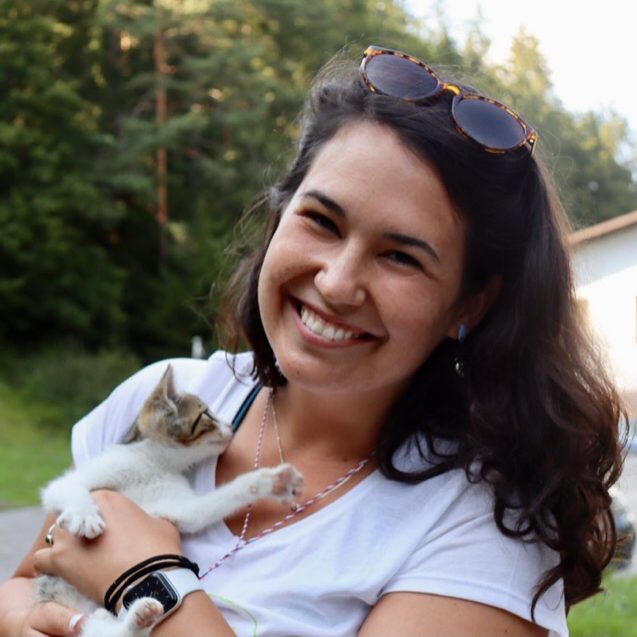 After spending six years at Gymnazium Nad Kavalirkou in Prague, Liza received a scholarship to study at the United World College in Italy. There, she was immersed in an incredible academic environment supported by students from all over the world who helped her discover her passion for learning and teaching. After UWC, Liza continued her education at a liberal arts school Lake Forest College (USA), where she studied both Neuroscience and Art History. During her undergraduate studies, Liza conducted neuroscientific research at the Chicago Medical School (RFUMS), which focused on the effects of social isolation on depression and anxiety in adolescence. Subsequently, Liza conducted a biomedical research on cerebral palsy at the Vrije University in Amsterdam. Here she also combined her interests in art and science on a project conducted by the Van Gogh Museum researching Vincent van Gogh's mental health and diagnoses from 19th century. Currently, Liza's reseach focuses on memory, learning, and stress. She is also a member of the Czech UWC National Committee helping to select students for the scholarship program and is leading Discover Academy's outreach, diversity and marketing. Whenever Liza finds some free time, she loves to hike in the mountains, travel, paint, paddleboard and train her hyperactive puppy.