What challenges do new technologies pose for law? In this course, we will explore the intersection of law and technology. We will also discuss how these situations should be resolved in light of their consequences for human rights, the environment, world peace and our sense of ethics.
What topics can you look forward to?
– Data protection law, the right to privacy and freedom of expression in the digital age: Do you have a right to film police brutality? Can you share a picture of you and your friend on Facebook even though you did not ask for your friend's consent? If a website posts a picture of you holding a sign saying "Gay and Proud", can and should Google be fined for showing the website to someone who googled your name?
– Technologies linked to the environment: How did the EU assess risk in its regulation of genetically modified organisms (GMOs) and what impact does it have on the environment and food security? What is the "precautionary principle"? What does it have to do with nuclear power, the regulation of arsenic and greenhouse gases? And should religious arguments or public opinion play any role here?
– New weapons in international law: If a State cyberattacks another State, does it qualify as use of force and if so, what consequences does it have for international law and the world? Have new weapons changed States' right to self-defense?
– Other areas of law and technology, such as technologies and medicine (particularly life-prolonging treatments).
No previous legal or any other knowledge is necessary. The course will mainly focus on EU, international and comparative law. The goal of this course is to teach you some content but also provide you with plenty of opportunities to engage in fruitful discussions and fun activities related to the relevant topics.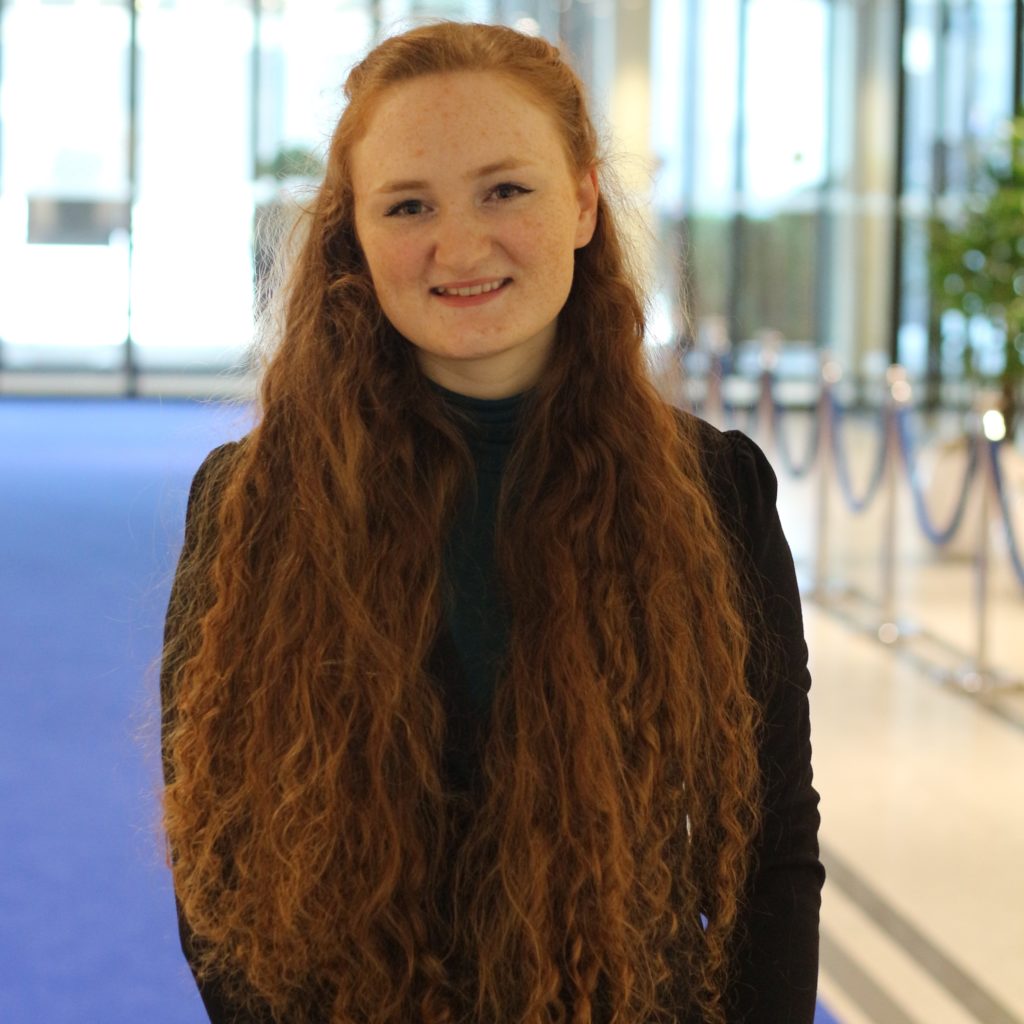 At 16, Eliška left her tiny Czech hamlet for the Li Po Chun United World College of Hong Kong where she spent two years before graduating, and subsequently obtained her Law degree at the University of Cambridge. In summer 2021, she was a trainee at the Hellenic National Bioethics Commission. These days she is completing her Schuman Traineeship at the European Parliamentary Research Service whilst contributing to a monthly online human rights magazine of the Czech Centre for Human Rights and Democracy. In April 2022, she will start as a legal trainee at NOYB, an Austrian NGO focusing on data protection law. Within her field, Eliška is most interested in public international law, EU law, data protection law, human rights law and environmental law. In her spare time, she likes to read, paint, play squash and board/computer games and click on random stuff on Wikipedia.